Acer Swift X 14 (SFX14-71G) review – going to a gunfight with a knife
Design and construction
Thankfully, Acer has taken care of this laptop's structural integrity. It is made out of aluminum (with some plastic elements here and there). Generally, the entire machine is very strong, which is great.

The Swift X 14 (SFX14-71G) also has a very sleek design. This statement is further enhanced by the 17.9mm thickness, and the 1.55 kg weight – not bad for a laptop that has beast hardware.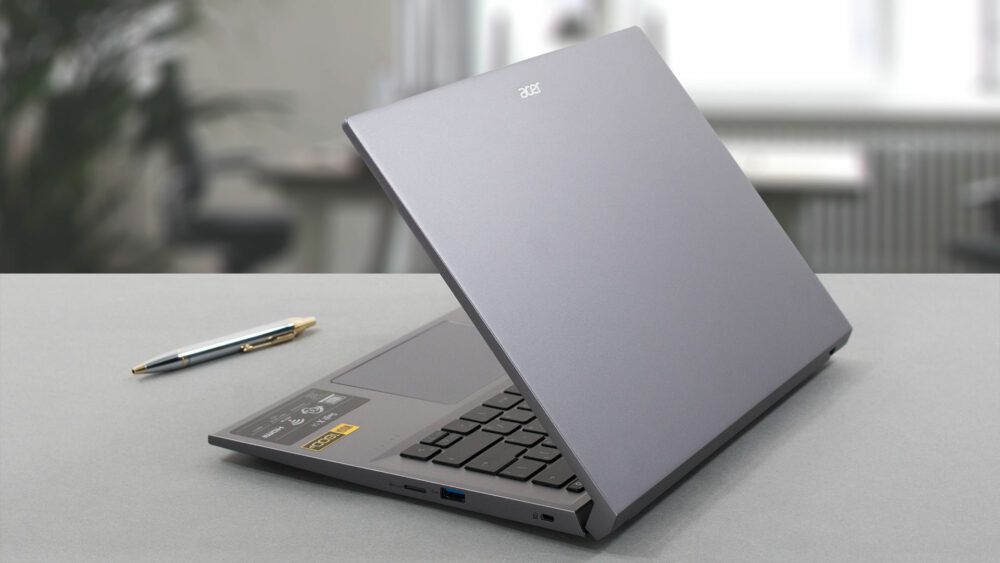 We are happy to see that the lid can be opened with one hand. However, we have to note that it doesn't go all the way to a flat position – unlike its Lenovo Yoga Pro 7 (14″, 2023) competitor. On the other hand, the bezels around the matte display are thin, while the top one houses a Full HD Web camera, which shoots at 60 fps.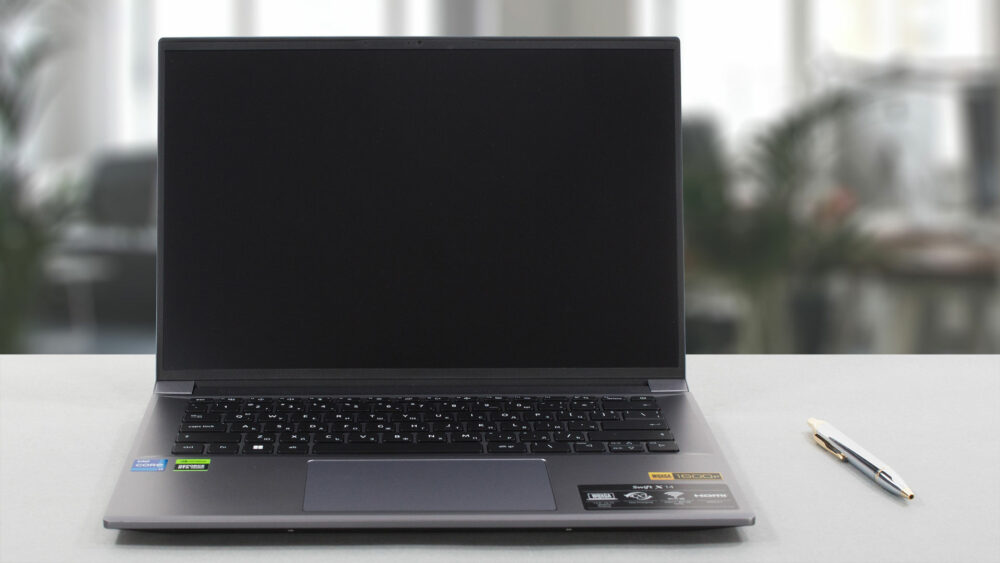 By the way, we have to note that the corners of the display are rounded. This looks really weird on a laptop like the Acer Swift X 14, which has right-angled corners. Moreover, the software doesn't consider them as round and just lets the pointer of your mouse pass through the invisible spot.
Speaking of input devices, let's take a look at the base. As you can tell, there is a vent above the keyboard. Then, you get a power button with an optional fingerprint reader. Generally, the key travel is a bit short, while the feedback is somewhat clicky. We are not super fans of the keyboard itself. However, the typing is pretty comfortable, as the front-most end of the palm rest is sloped downwards, making zero hassle for your wrists.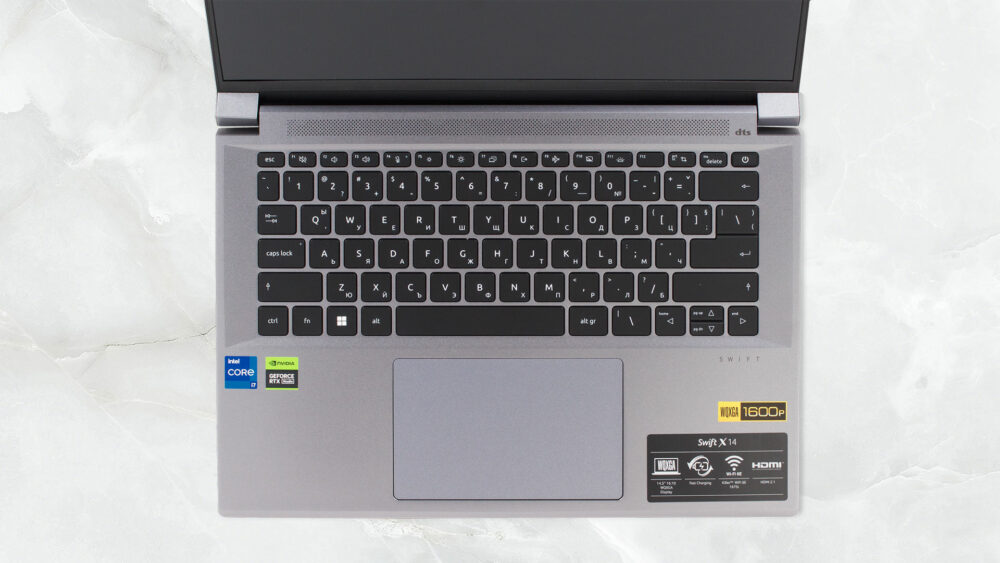 Respectively, the touchpad is super comfortable. Its surface is made out of OceanGlass, which is a very smooth ocean-bound plastic.
Furthermore, the touch response is great.
A look at the bottom panel reveals two speaker cutouts, a ventilation grill for air intake, and a vent for hot air exhaust.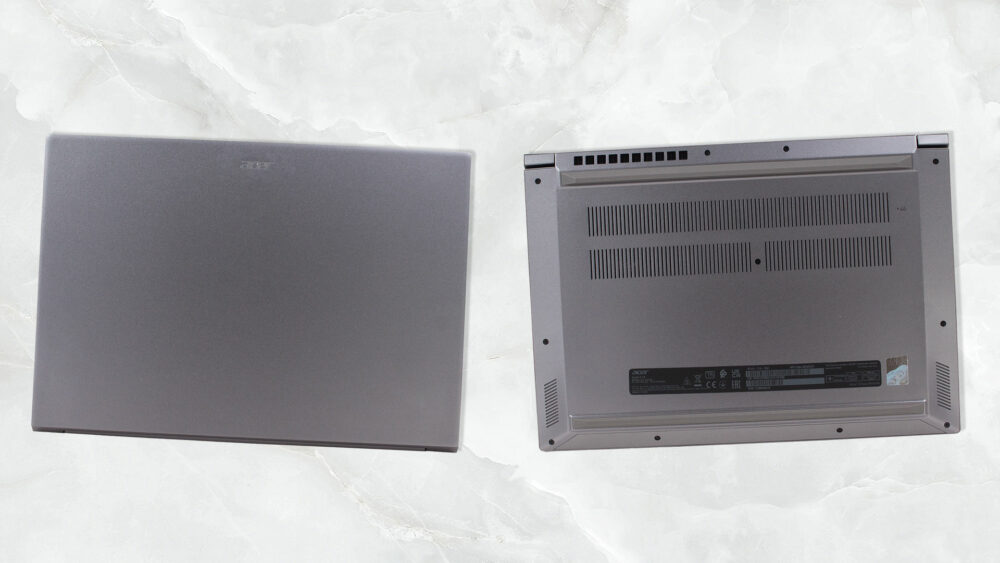 Ports
On the left side, there is an HDMI connector, a USB Type-A 3.2 (Gen. 1) port, two Thunderbolt 4 ports, and an Audio jack. Switch sides, and you'll see a Kensington lock slot, a USB Type-A 3.2 (Gen. 1) port, and a MicroSD card slot.