Acer Swift X 14 (SFX14-71G) review – going to a gunfight with a knife
Disassembly, Upgrade options, and Maintenance
To get inside this device, you need to undo a total of 11 Torx-head screws. Then, pry the bottom panel with a plastic tool, and lift it away from the chassis.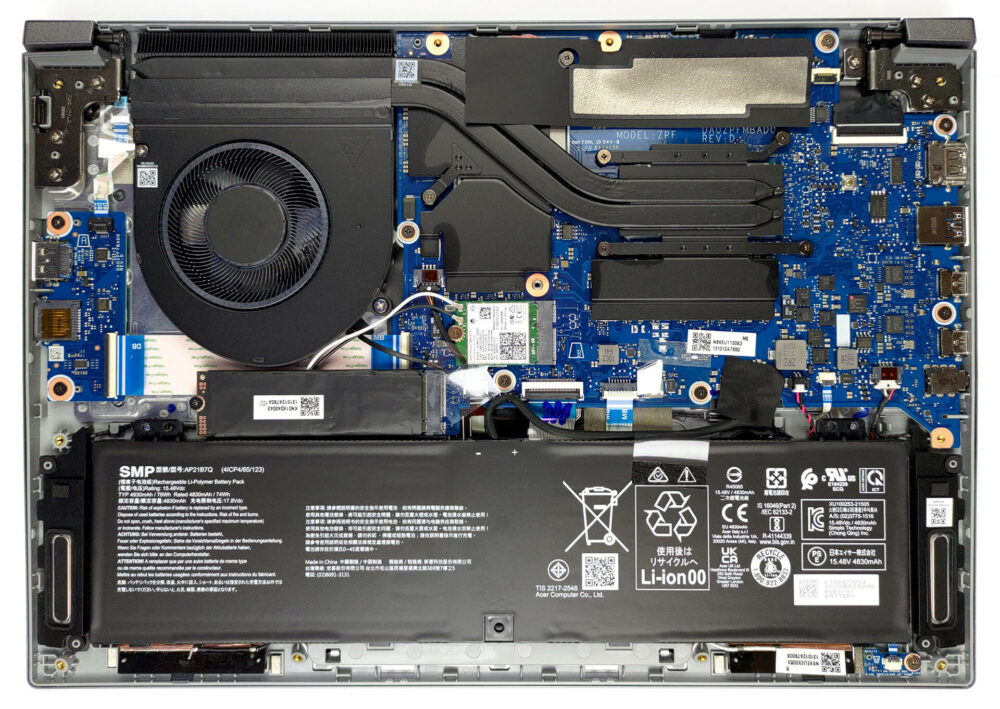 Here, you can see a 76Wh battery pack. To remove it, you just need to unplug the battery connector.

Memory-wise, there are 16GB of LPDDR5 RAM soldered to the motherboard. As for storage, you can rely on a single M.2 PCIe x4 slot for Gen 4 SSDs.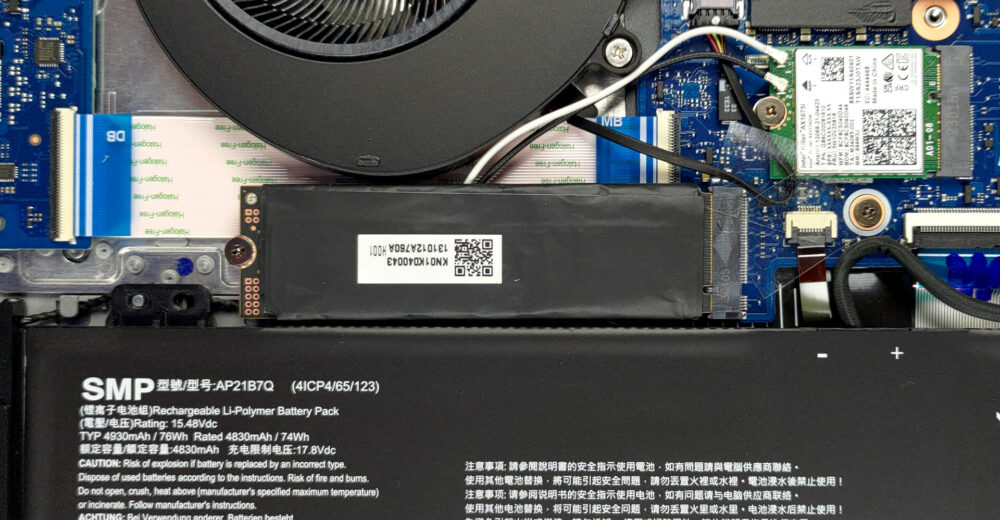 This device has two heat pipes shared between the CPU and the GPU. Contrary to the Lenovo Yoga Pro 7, this one only features one heat sink and one fan. On the bright side, both the VRMs and the graphics memory have a heat spreader for additional cooling.