ASUS TUF Gaming F15 (FX507, 2023) review – higher price but better performance
Disassembly, Upgrade options, and Maintenance
To access this notebook's internals, you need to undo 12 Phillips-head screws. The one in the bottom right corner is captive and lifts the edge from the base. This is where you can start the prying process.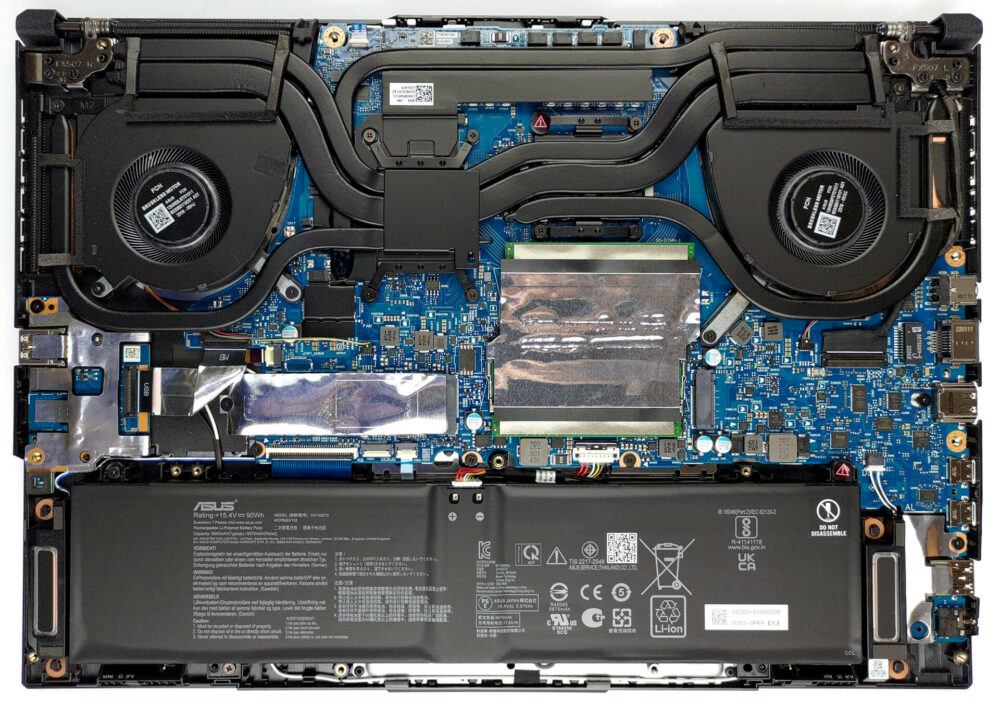 Inside, there is a 90Wh battery pack. To take it out, unplug the connector from the motherboard, and undo the three Phillips-head screws that keep the battery attached to the chassis.

In terms of memory, there are two SODIMM slots, which work with DDR4 RAM. As for storage, you get two M.2 PCIe x4 slots. They both support Gen 4 SSDs.

Cooling-wise, there are two heat pipes shared between the CPU and the GPU. In addition, both chips get one more heat pipe, while a fifth one takes care of the graphics memory and the VRMs. Lastly, two fans and four heat sinks dissipate the heat away.