ASUS Zenbook S 13 OLED (UX5304) review – this laptop is thinner than hair
Design and construction
Unsurprisingly, holding the Zenbook S 13 OLED (UX5304) is a remarkable experience. It just vanishes in your palms (especially if they are bigger than average). As we said, one of the main selling points of this notebook is its size.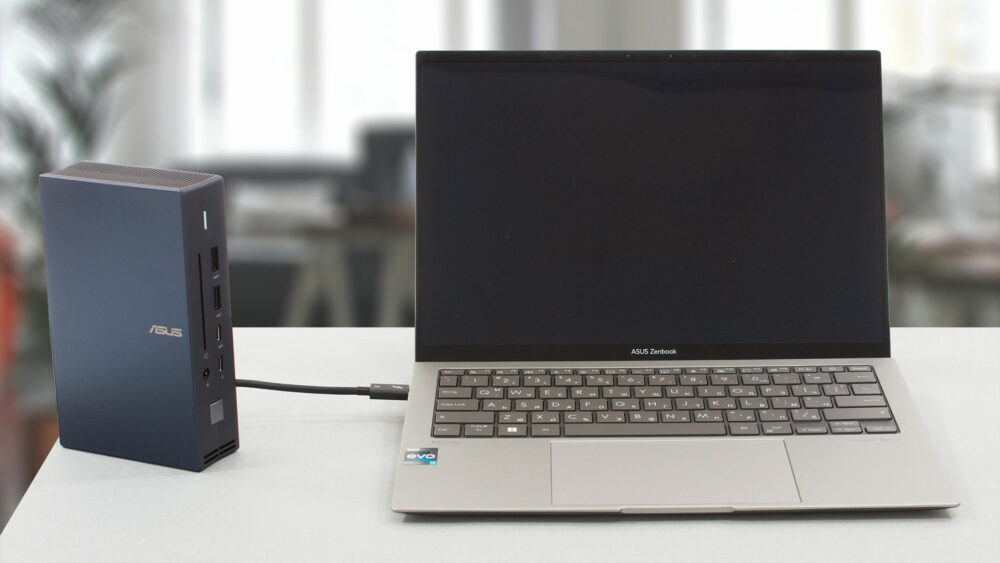 With a 13-inch diagonal, a thickness of 10.9-11.8mm, and a weight of exactly 1 kilo, the laptop is truly the embodiment of portability. To do that, ASUS used aluminum for the lid and the bottom panel, while the base is made out of a magnesium-aluminum alloy.
Of course, there is some flex in both the lid and the chassis, but other than that, the structure seems pretty strong. In terms of design, the machine is pretty sleek, with the lid being dominated by the new ASUS logo.
We were baffled to find out that the lid opens extremely easily with one hand. The hinges are super smooth, but at the same time, there is virtually no jigger from the lid, when you push the laptop (or you smashed your pinky into the desk).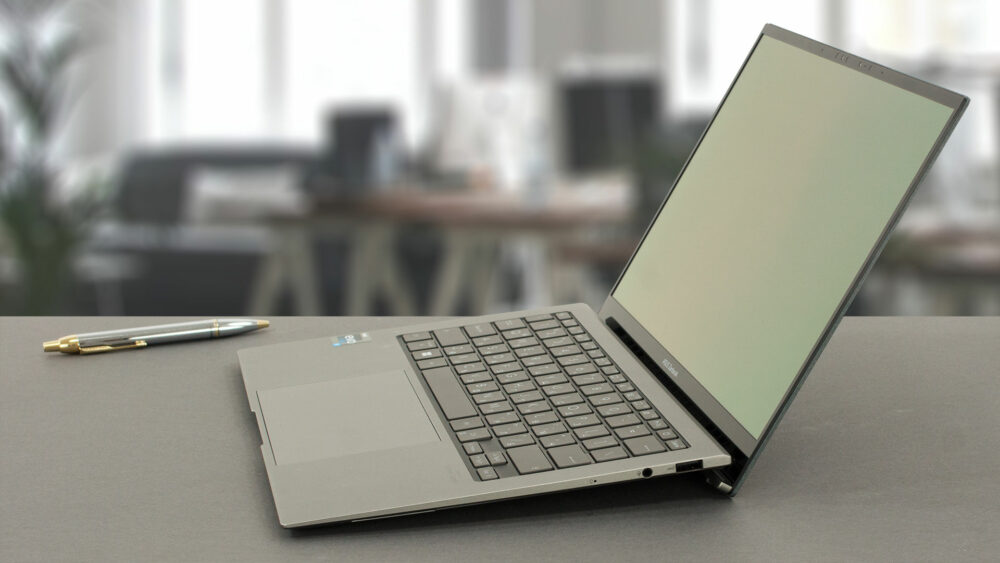 What helps is the fact that the lid itself has two rubber feet, which grip onto the surface and lift the backside of the base from the ground. This is going to prove essential with cooling too. By the way, there is a Full HD Web camera with an IR face recognition sensor above the glossy display.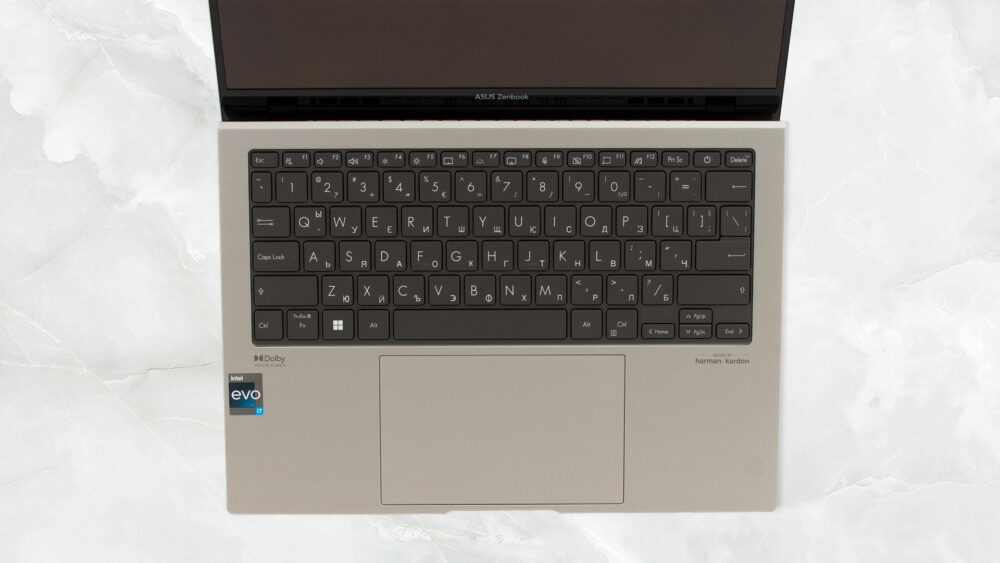 Moving to the base, we see a backlit keyboard. In contrast to the rather sleek appearance of the machine, the board has a different color to the base. Interestingly, the key travel is decent, although slightly shorter than usual (1.1mm vs 1.4 on the "regular" Zenbook). However, the clickiness of the keys makes for an overall good typing experience.
Can you guess, what is located right beneath the keyboard? Yes, the touchpad. It is really large and has a glass cover. This results in a super smooth gliding experience. We are also happy with the sampling rate – something elevated by the quick pixel response times of the OLED panel.
Speaking of panels, the bottom one has two speaker cutouts, as well as two very small ventilation grills. They are placed right beneath the cooling fans. Hot air, respectively, gets exhausted through two very slim vents on the back of the base.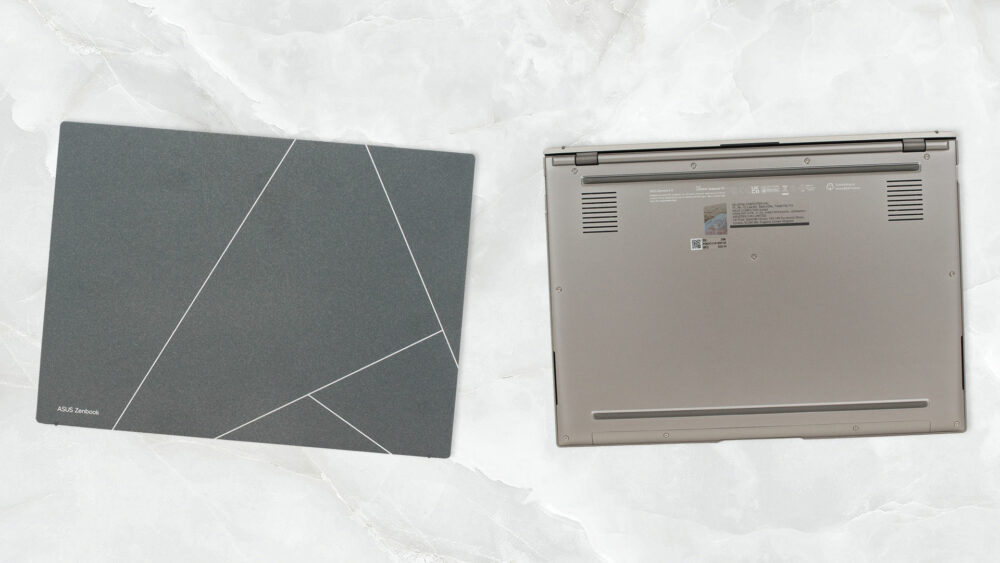 Ports
On the left side, there is an HDMI 2.1 TMDS (2.0 by old standards), as well as two Thunderbolt 4 connectors, either of which can charge the device. And on the right, there is one USB Type-A 3.2 (Gen. 2) port, and an audio jack.