ASUS Zenbook S 13 OLED (UX5304) review – this laptop is thinner than hair
Verdict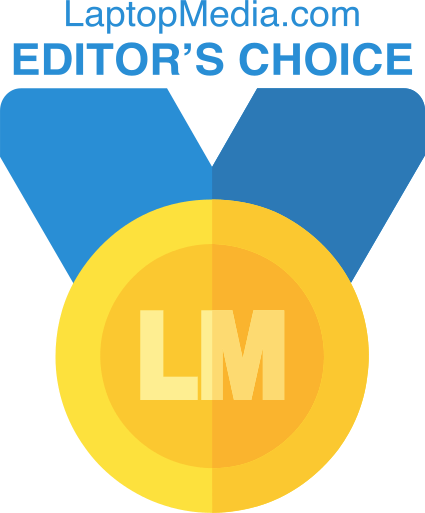 Well, well, well. What in the world of thin and light laptops was that?! It has a ton of performance, good speakers, a brilliant display, and it actually acts as a proper notebook. Yes, ASUS engineers have clearly done their homework.
And while the performance is pretty sick, and quite frankly – puzzling, one of the more intriguing features is how they managed to cram a 63Wh battery pack inside this constrained space.
Not only they did do that, but you get more than 15 hours of Web browsing, or 11 hours and 30 minutes of video playback from a single charge. All of that comes in a chassis that is made out of a magnesium-aluminum alloy, weighs 1 kilo, and has a profile of 10-11mm.
By the way, there are so many ASUS notebooks that feature an OLED panel that we often take the technology for granted. And we shouldn't, because it is a remarkable piece of hardware.
ASUS Zenbook S 13 OLED (UX5304)'s OLED panel has a high resolution, comfortable viewing angles, and an infinite contrast ratio, leading to true blacks. It covers 100% of the DCI-P3 color gamuts, and its software allows it to emulate the sRGB colors, which are pretty accurate too.
As usual, the OLED technology allows it to have extremely quick pixel response times. PWM, however, is a common issue with OLED displays. However, the MyASUS app has a PWM-free Dimming function, which works like a charm.
So, along your way of owning this product, you might go into a hiccup or two. For instance – the memory is soldered to the motherboard. You have to make sure that you configure it with the correct capacity before purchase, thinking at least 2-3 years ahead.
To be frank, there is nothing we can say to downplay the port selection because it is a feat of bravery to include an HDMI connector, and a big USB port on such a compact chassis. In addition, there are two Thunderbolt 4 connectors.
As far as usability goes, the keyboard feels a little shallow (I wonder why…), but other than that typing is comfortable. But rarely do we get a touchpad, which is this good. It has a large size, glass surface, and very fast tracking. And with a little imagination – its clicking mechanism detects input across the entire surface.
Sometimes it is hard to make a review that doesn't look like an ad. From this perspective, the Zenbook S 13 OLED (UX5304) definitely didn't make life easier here at LaptopMedia's office. Its IR face recognition scanner works like a charm, while the Full HD Web camera not only has good quality but also comes with a bunch of Active Noise Cancelling features through MyASUS.
At the end of the day, this is a very well-oiled machine. Hardware and software work as one (you shouldn't expect that to be true 100% of the time because of Microsoft), and if you want to own the most portable laptop on the market right now – you have our blessing.
You can check the prices and configurations in our Specs System: https://laptopmedia.com/series/asus-zenbook-s-13-oled-ux5304/
Pros
Long battery life
1-kilo weight, and 10-11mm thickness
Magnesium-aluminum chassis
100% sRGB and DCI-P3 coverage plus accurate color representation (Samsung ATNA33AA05-0 (SDC415B))
PWM is treated by first-party software (Samsung ATNA33AA05-0 (SDC415B))
OLED provides True Blacks and crazy fast pixel response times (Samsung ATNA33AA05-0 (SDC415B))
2x Thunderbolt 4 + HDMI + USB Type-A
Gen 4 SSD support
IR face recognition scanner/li>
Cons
No SD card slot
Soldered memory