Dell Precision 14 5470 review – the most compact workstation on the market right now
Design and construction
We are baffled by the resemblance of this notebook's design to that of the Dell XPS series. Its body uses aluminum for the top and bottom panels, and carbon fiber for the base. The latter features a traditional woven pattern and sports a rubber-like texture.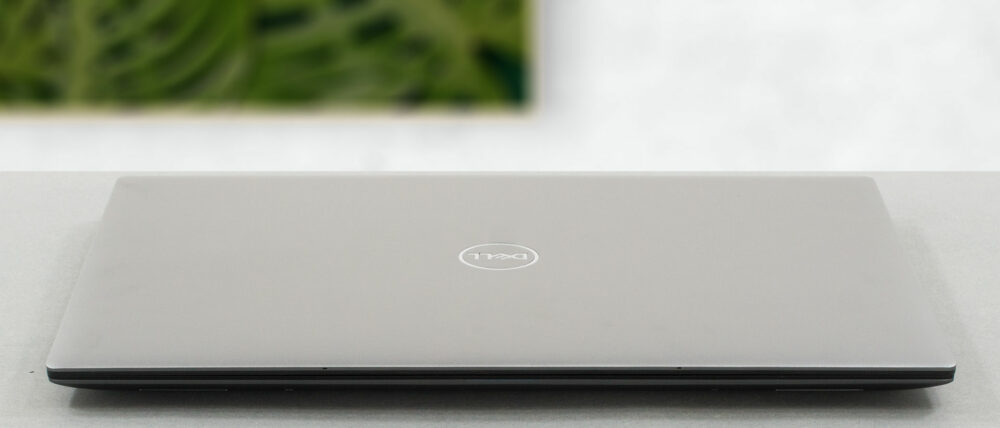 This gives the Precision 14 5470 fantastic structural integrity. We see almost no flex from both the lid or the base. Despite its powerful hardware, the machine weighs only 1.48 kg and has a profile of 7.49 to 11.09mm. Note that Dell puts these measurements without the rubber feet.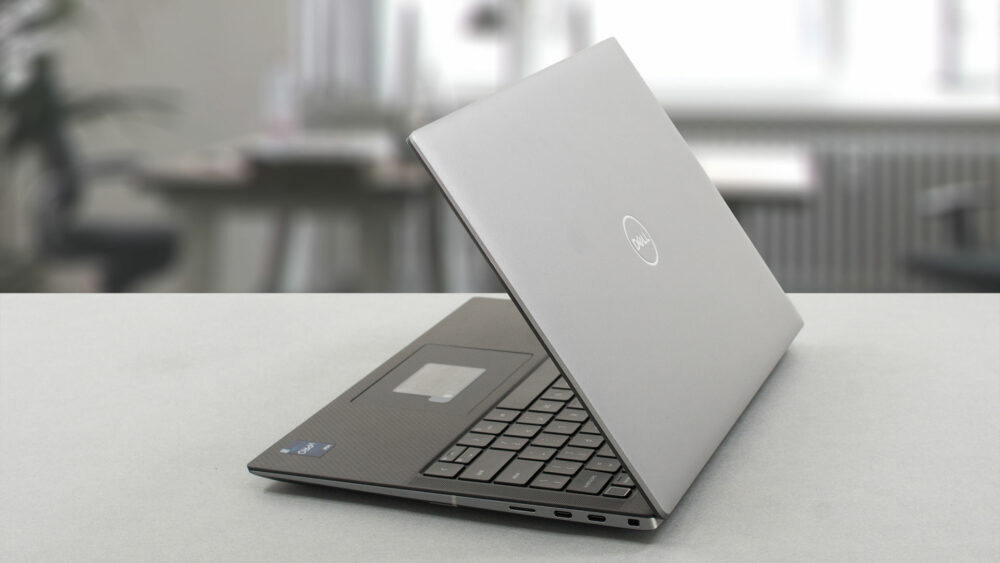 We are happy to report that the lid opens easily with one hand. The hinge is very interesting, as it stiffens after you pass the 90° angle. Interestingly, the display gets almost no bezels around it, making the laptop even smaller than it is. The camera above the screen has an HD resolution and comes paired with an IR face recognition scanner. Dell's Optimizer app also features an automatic awake and log-out function, thanks to these sensors.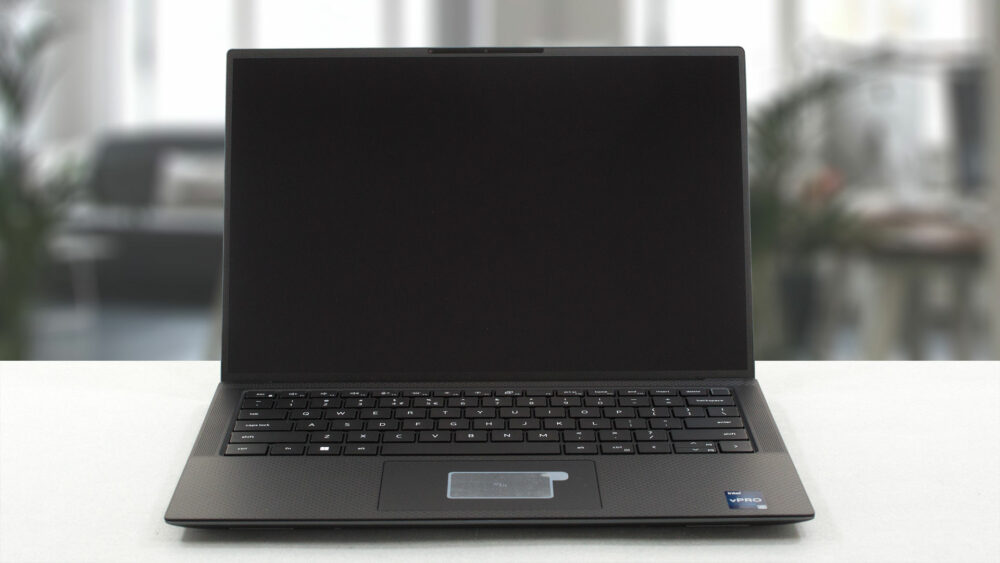 Moving to the base of the machine, we find a backlit keyboard, which is very comfortable for typing. This is thanks to the decent key travel and clicky feedback. As you can see, the power button is placed in the top-right corner and doubles as a fingerprint reader. Surrounding the keyboard, you have two speaker grills. And below it, there is the touchpad.
It comes with a glass surface, which delivers a very smooth gliding. At the same time, the touchpad is pretty responsive as well. Moreover, it comes with an NFC coil beneath it, allowing an easy connection and pairing with other devices supporting this technology.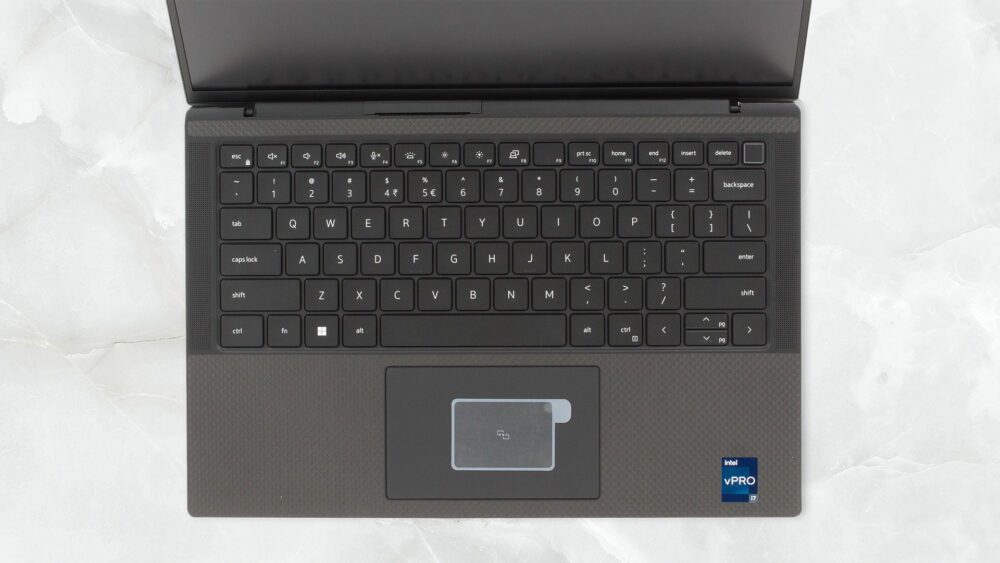 Now, let's turn the laptop upside down. This will reveal two more speaker cutouts for a total of four (two tweeters, and two woofers). In addition, there is a ventilation grill for cool air intake, while the hot air exhausts are located on the back of the base.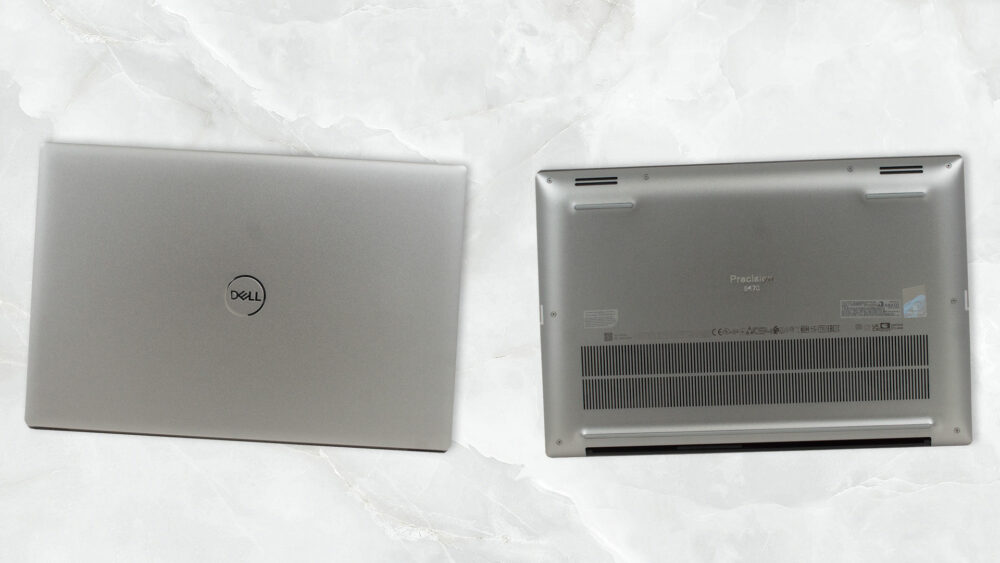 Ports
On the left side, you get an Audio jack, two Thunderbolt 4 connectors, and an optional Smart Card reader. Then, on the right, there is a security lock slot, two Thunderbolt 4 ports, and a MicroSD card reader. As we said, there is a dongle inside the box, which expands one of the USB Type-C ports into USB Type-A and HDMI connectors.