Genesis ASTAT 700 G2 review – meant for long gaming sessions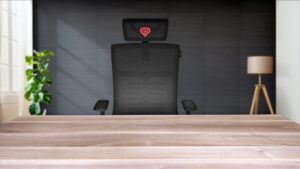 When people are buying a new PC or laptop, they often ignore the importance of the chair they are going to use (perhaps for a long time). In reality, the quality of your gaming chair is even more important than the power and looks of your gaming device because it affects your health in the long run. A non-optimal sitting position can lead to spinal and neck pain, and it's just the beginning if you don't fix the way you're sitting in front of your PC.
The Genesis ASTAT 700 G2 is a gaming chair designed to be as comfortable and adjustable as possible. This product offers a stealth design, sturdy construction, and breathable material for the seat and backrest. This is important, especially for use during summer or if you live in a country with a warm climate. This Genesis "creation" is suitable for larger individuals as well (not for giants though), it can handle individuals weighing up to 120 kg, and the maximum recommended height range is 160 – 195 cm. This makes the chair almost universal, and on top of that, the assembly process is super easy, but we'll talk about that in a minute.
You can check the current price of the Genesis ASTAT 700 G2 here: Buy from Amazon.com (#CommissionsEarned)
Contents
Specs Sheet
| | Genesis ASTAT 700 G2 |
| --- | --- |
| | Black |
| Backrest upholstery material | Mesh PureFlow Plus |
| Seat upholstery material | Mesh PureFlow Plus |
| Base material | Aluminum |
| Castors material | Nylon with CareGlide coating |
| Castors size | 60 mm |
| | |
| | |
| | |
| Headrest adjustment | |
| Armrest adjustment | |
| Height of armrests | |
| Seat depth adjustment | ‎50 – 52 cm |
| | 44.5 – 51.5 cm |
| Lumbar adjustment | Yes |
| | |
| Backrest tilt angle | 135 ° |
| Rocking function | Yes |
| Chair mechanism | Multiblock with seat adjustment (front-back) |
| Gaslift | |
| Illumination | |
| | 50 – 52 cm |
| | 50 cm |
| Backrest width | 47.5 cm |
| Backrest height | 58 cm |
| Chair height | 114 – 128 cm |
| Weight | 18 kg |
| Included Accessories | Set of assembly elements |