Lenovo Legion Y520 (15″) vs Lenovo Legion Y530 (15″) – what are the differences?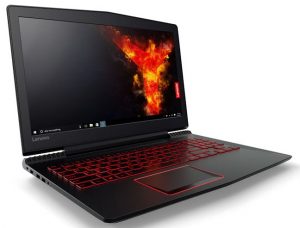 As Lenovo Legion Y520 review reaped huge success, we decided you would be intrigued to find out what distinguishes this super popular mid-range gaming model from its successor in the face of Legion Y530.
Starting off with the hardware, the Y520 configurations are equipped with up to 7th gen Intel Core i7-7700HQ processors, whereas the Y530 can be configured with the latest 8th gen Intel Core CPUs. In terms of graphics cards, both models feature NVIDIA GeForce GTX 1050 and NVIDIA GeForce GTX 1050Ti, however, Lenovo Legion Y520 also offers two more options – GeForce GTX 1060 and AMD Radeon RX 560. In addition, Legion Y520 provides you with larger memory amount – up to 32 GB of DDR4-2400 RAM vs up to 16 GB of DDR4-2666 RAM in Y530. However, the latter boasts support for Intel Optane memory technology which essentially features storage twice as fast as that of SSDs.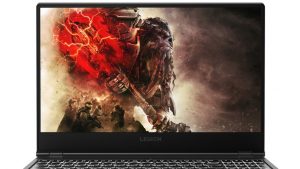 Moving on, both laptops accommodate a 15.6-inch IPS panel with Full HD (1920 x 1080) resolution. However, we should note that Y530 also comes with a 144Hz display option. Additionally, the more portable device happens to be Y530 measuring at 23.9-24.9 mm in height and weighing 2.3 kg (5.07 lb). We find another difference in the battery capacity as Y520 incorporates a 45Wh unit, whereas its successor sports a 52.5Wh one which translates into a longer battery life. And finally, we don't notice any major differences in terms of I/Os.

Specs sheet
Series
OS
CPU

Intel Core i5-7300HQ (quad-core, 2.5 / 3.5GHz, 6MB)
Intel Core i7-7700HQ (quad-core, 2.8 / 3.8GHz, 6MB)

Intel Core i5-8300H (quad-core, 2.3 / 4.0GHz, 8MB)
Intel Core i7-8750H (hexa-quad, 2.2 / 4.1GHz, 9MB)

RAM

 up to 32 GB of DDR4-2400 RAM

up to 16 GB of DDR4-2666 SDRAM

Internal storage
Intel Optane memory
GPU

AMD Radeon RX 560 (4GB GDDR5)
NVIDIA GeForce GTX 1050 (2GB GDDR5)
NVIDIA GeForce GTX 1050Ti (4GB GDDR5)
NVIDIA GeForce GTX 1060 (3GB GDDR5)

NVIDIA GeForce GTX 1050 (2GB/4GB GDDR5)
NVIDIA GeForce GTX 1050 Ti (2GB/4GB GDDR5)

Display

15.6″ FHD (1920×1080), IPS

15.6", Full HD (1920 x 1080), 144 Hz, IPS

Connectivity
Wi-Fi 802.11ac
Bluetooth 4.1
Wi-Fi 802.11ac
Bluetooth 4.1
Features

1x USB 2.0
2x USB 3.0
1x USB Type-C
HDMI 1.4
Ethernet (RJ-45)
combo audio jack

3x USB 3.1 Gen 1 (one Always On)
1x USB 3.1 Type-C
HDMI 2.0
Mini DisplayPort 1.4
Ethernet (RJ-45)
combo audio jack

Battery
Weight
2.4kg (5.3lb)
2.3 kg (5.07 lb)
All Lenovo Legion Y520 configurations
All Lenovo Legion Y530 configurations