[Video] Top 5 Reasons to BUY or NOT buy the Dell Inspiron 15 7577!
Maybe you have already come across our detailed review of the Dell Inspiron 15 7577, so we thought to present you to the top 5 reasons why you should or not opt for this laptop.
All Dell Inspiron 15 7577 configurations
4 reasons to buy Dell Inspiron 15 7577
1. Rigid base, solid feel
The laptop comes with a hard plastic finish that imitates anodized aluminum, while the interior now incorporates anodized aluminum so it feels rigid and solid.

2. The screen doesn't use PWM across all brightness levels
Probably the greatest pro of this device is the lack of PWM across all brightness levels meaning you can use it comfortably for extended periods of time without experiencing any kind of eye strain or fatigue.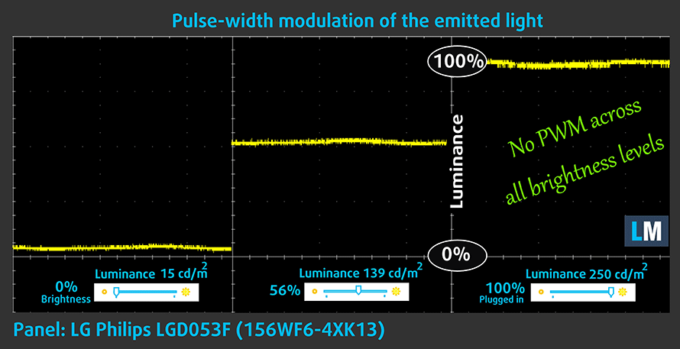 3. Effective cooling solution – keeps the internals running and the chassis mostly cool
The cooling system proves to be quite effective. It manages to handle the powerful hardware seamlessly even under heavy load and keeps the temperatures mostly cool.
4. Outstanding battery life
Even with a capacity of 56 Wh the notebook scored amazing results in our battery tests taking the first place among gaming machines in terms of endurance. For example, the web browsing runtime is incredible – 600 minutes (10 hours).

1 reason NOT to buy Dell Inspiron 15 7577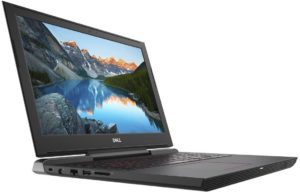 Pricier than the competition with GTX 1060
Probably the major disadvantage of the Dell Inspiron 15 7577 is its higher price tag compared to other laptops with GTX 1060.

The best competitors
You might want to consider the Acer Aspire V15 Nitro Black Edition (VN7-593G) if image quality is your top priority. Another gaming options worth mentioning are the Lenovo Legion Y720 and Acer Predator Helios 300. However, the best competitor to Dell Inspiron 15 7577 is probably the HP Omen 15 (2017) with GTX 1060 Max-Q.
You can read the full Dell Inspiron 15 7577 review over HERE.

All Dell Inspiron 15 7577 configurations